Santiago Michavila Puente-Villegas, a Spanish PhD student from INIA and ETSI de Montes of UPM, was selected as runner-up in the INCREDIBLE Knowledge Contest on NWFP with his contribution, New drilling method for resin extraction in Segovia (Spain). 
The researcher was awarded with an exchange visit to Sardinia, Italy, on 7 – 10 March 2022, where he was able to meet with experts from visit INCREDIBLE's partner FORESTAS. The goal was to jointly assess the possibility of implementing the innovation on drilling for resin extraction on the island. He was also able to get to know the main Pinus pinaster forests around the island, as well as an example of cork oak forest management, some FORESTAS locations, a forest nursery, and a museum about Sardinian deer.
In Santiago's own words, this visit allowed him to explore the possibilities for resin extraction in Sardinia:
"For three days, I was able to get to know in Sardinia both mixed and monospecific Pinus pinaster plantations, as well as natural forest of the same species.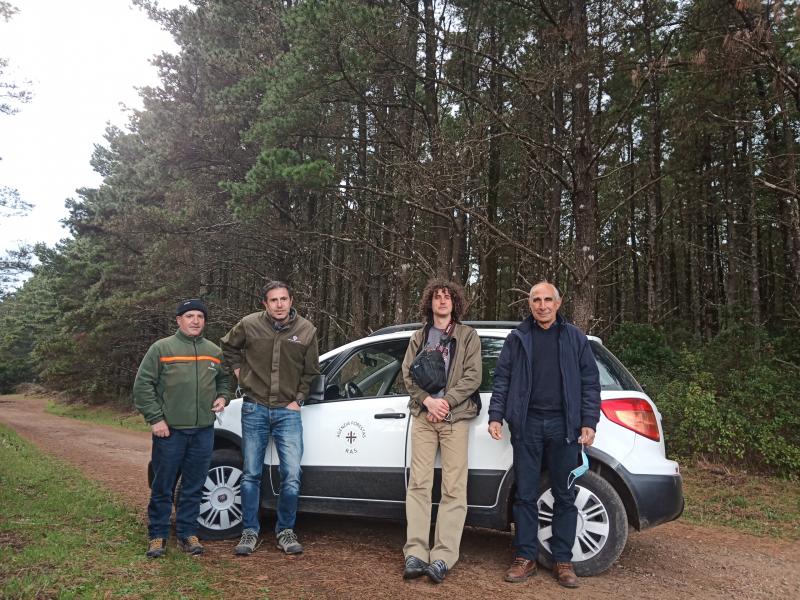 Visit to Morgongiori on 7 March 2022
Despite having extensive pine forests located in areas with considerable rainfall and high summer temperatures – an ideal situation for resin extraction – pine resin has not been industrially exploited in Sardinia.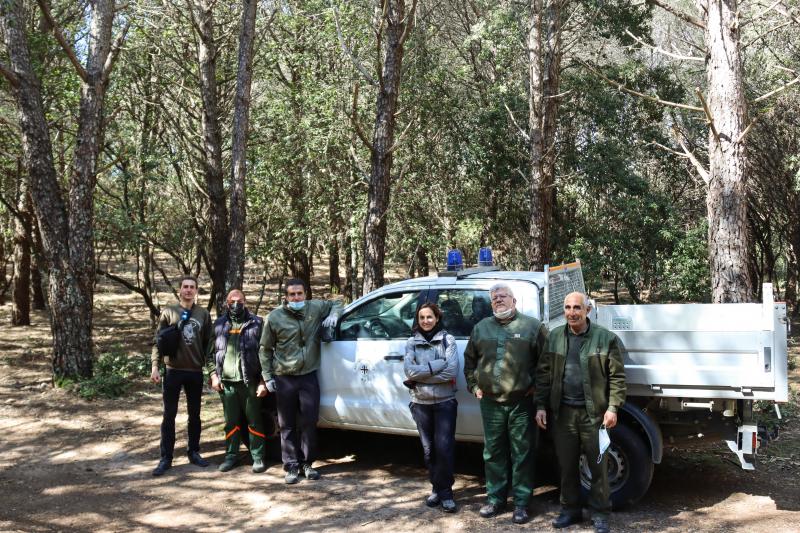 Visit to Burcei on 9 March 2022
Thanks to this opportunity of EFI's knowledge exchange visit and the FORESTAS workers' dedication, we were able to discuss scientifically and technically in the forest the possibility of applying the innovative resin extraction method proposed in the contest. In this way, we made a rough estimate of the possible production on the island. This information could be of great use to the resin industry when conducting an economic feasibility analysis. 
Visit to Monte Pino on 10 March 2022
The possibility of reducing the use of fossil fuels in part with alternatives such as resin pine, the reduction of European dependence on essential materials, the option of generating employment in rural areas, added to the reality that the forests in which resin is extracted have a lower risk of suffering a forest fire, generate an ideal scenario for joining forces between public institutions to help establish non-timber forest industries in Sardinia."
Watch Santiago narrate his visits and explain the possible application of his innovation in Sardinia!
The frontrunners of the INCREDIBLE Knowledge Contest on NWFP were awarded Knowledge exchange visit rewards for top three INCREDIBLE NWFP innovations.
Read more on their experiences: